In the first article, we began with understanding our fear of rejection.  Accepting the reality of rejection is the first step to overcoming that fear.
But why are we afraid of rejection?  Where does it come from?
Let's go back to a familiar scenario:
You're standing at a bar.  Next to you are two beautiful women you'd like to get to know.
Maybe you don't like bars and you're sitting at a coffee shop, where an amazing woman is reading a book right across from you.
Wanting to make a connection, you rack your brain for something to say.
But wait, you think.  It has to be something clever.  Something to spark up an interesting conversation.  Maybe something to get her to laugh.  Of course I have to communicate that I'm confident too…
The expectations we set for ourselves as men are so high.
We need to keep the conversation going.
We need to let a woman know when we're attracted to her so that we don't end up in the "friend zone."
We need to show her that we're a "high status" kind of guy.
We need to be funny, and charming, and authentic, and confident, and–
We "need" to do all of these things, because if we don't… well then she would never be interested.
She will reject us, and we will have failed.
"What Can I Say to Get Her Attracted to Me?"
Modern single men are exposed to a barrage of information on women, dating, and sex: advice from friends, dating websites, pickup forums, e-books, YouTube videos, you name it.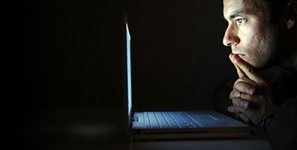 We learn all about the right and the wrong things to do.
We read about strong body language and voice tone.
We practice starting conversations by asking for a woman's opinion on a random topic.
We learn how to be a challenge so that we don't look too needy.
We get up the courage look her in the eyes and tell her she's beautiful.
We convince ourselves that "we're the gift, she's not the gift," so that we feel less intimidated…
Armed with these new tools he's learned, modern man goes back to the bar (or coffee shop)–but this time, he actually starts a few conversations with women that go pretty well.  Maybe he even gets some phone numbers.
"Hey, this stuff really works!" he says.
But then one evening, standing at the other end of the room, he sees her.  He sees the woman he really likes.  The woman he wants to get to know more than anyone else in the room.
I have to talk to her, he thinks to himself.
His heart starts pounding.
His mind starts racing.
He's learned exactly what to say.  He's learned exactly what to do.   Now it's time to take action.
And yet… he does nothing.
He stands there.  And does nothing.
He's too intimidated.
Maybe he gathers enough courage to walk over and start a conversation.  He tells her how beautiful she is, or he challenges her in conversation… but she's not impressed.  And she's definitely not interested.
She may go along in a lukewarm conversation, but then he becomes nervous and can't ask for her phone number.
Or he gets her number, but when he tries to contact her later in the week she simply ignores his texts and calls.
Or, after much effort, he finally gets her on a date, but at the end of the night he just can't seem to go in for the kiss.  Maybe he tries to kiss her–to which she takes a step back, looks up at him painfully, and says, "Um, let's just…be friends."
And so it is:
He knows how to talk to women.  He can even get phone numbers and dates.  But he just can't connect with the women he's really attracted to.
Pick-Up Techniques Will Not Help You Grow
Even with all the right things he's learned to say, all the techniques he's tried, and all the self-help ways of thinking, he still can't succeed with the women he is truly, deeply attracted to.
It's funny how the women we're really attracted to don't fall for the act.  It's funny how they see right through the lines and the games.
There is a reason for this.  There is a fear lurking that he has been covering up.  It is his deepest fear.
Deep down inside, he knows the truth about himself: If she found out who he really was, what he was really thinking, how he really acts at home… she would never be interested in him.
If she knew how much online porn I watch…
If she knew that I was a fat kid in high school…
If she knew I didn't have sex until I was 25…
If she knew that I had to use a line or an "opener" just to get the confidence to go talk to her…
If she knew I had to convince myself that I'm the prize (and she's not) just to boost my self-esteem…
Deep down inside, he knows one thing: the way he has presented himself until now is all lies.
He knows that in reality, she is the prize.  He knows that he had to rely on some rehearsed line because he didn't have the guts to just walk over and say "Hello".  He knows that he had to act cocky just to portray to her that he isn't needy.
What he really wants to be able to do is walk over, say something smooth, and blow her away with his presence and personality until she says, "You're the man I've been waiting for my whole life," and jumps into his lap right then and there.
But that's just a fantasy…
If only she got to know me better, she might be attracted to me, he thinks.  But what if she isn't? 
We are too weak to expose our true selves, and we can't let her know it.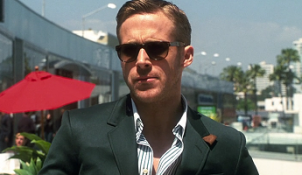 Instead, we pretend like we're not intimidated and we're not insecure.  We learn "fake" confidence: how to maintain eye contact, how to have a witty conversation, how to be cocky and not needy, how to touch her the right way to "escalate" the interaction to a sexual level.
We do all of these things to finally prove that we have what it takes.  Yet in the end, we remain just as afraid of exposing ourselves as we were before we learned anything at all.
We run up to a complete stranger and tell her how beautiful she is—not because really we feel like saying it at that moment, but because we don't know how else to express our interest.
We touch her leg during a date–not because we desire to touch her leg at that moment, but because we were afraid to express our true desires from the beginning.  Now we need a technique to "escalate" our hidden intentions–our sexual intentions–that we've been hiding.
We don't feel comfortable exposing our sexual intentions because we were never comfortable exposing what we really wanted in the first place.
If you cannot expose how you truly feel about yourself as a man, how can you expose what you truly desire as a man?
We have missed the most important thing:  We never accepted what we are really afraid of.
Accepting Our Fears
The fact is that we are intimidated because she is pretty.
Yet we hide our intimidation out of fear that we will be exposed–fear that she will know the truth about us.
We feel insecure, we'd be ashamed if she ever found out that a man (a man as inferior as us) is sexually attracted to her.
That shame destroys our ability to build any true and lasting inner confidence.
When we hide our fears, they grow.
That's the way it is, and that's why it remains so difficult for a man to connect with a woman he is truly, deeply attracted to.
When a man is in the presence of a woman he is truly attracted to, all of those fears and insecurities he spent so much time concealing and running from come creeping back to the surface.
There is nowhere for a man to hide who has not faced his own intimidation and insecurities.  Because he has not faced them, he has never been able to understand them and, in turn, overcome them.  She senses this imbalance in him instantly, and she is not interested in what he has to offer.
So he returns home—another mediocre night out, another text message never responded to, another date without a spark—and retreats back to learn another technique to attract women by pretending like his fears and insecurities never existed in the first place.
The cure to our problems with women is not learning what to say or how to act.
She is not interested in how you act.  She is interested in who you are.
We first must understand why we are afraid, because that allows us to see who we are.  From there we can start to understand who we want to become.
The first step in curing the issue is discovering the actual source of the issue.
What is the Source of Our Fear?
Our inner fear is not a hard-wired instinct designed to keep us alive.  It's not a fear that her boyfriend is lurking around the corner, waiting to beat us up for hitting on her.  Those are excuses we make so we don't have to face the real issue.
The real anxiety that a man faces before approaching (or kissing, or getting a number from) a woman he's attracted to is that he's afraid of what she is going to think about him.  That is all.
We don't actually want her opinion on "Hey, who cheats more, men or women?"  We don't want to tell her how beautiful she is for the sole purpose of getting over our fears.  We don't want to act cocky or challenging.  Yet we think we have to do all of these things.
In reality, we just want to talk to her.  We want to get to know who she is.  We want to be open, and in return we want her to appreciate us for exactly who we are.
But what if we say something stupid?
What if she finds out what we're really thinking?
What if she thinks we're pathetic for even thinking we had a chance to have sex with her?
What if people around us see that she rejected us, and we didn't have what it takes after all?
What if we were open and honest, and we presented her with the whole truth about who we are—and she still said no?
It would confirm our deepest fear: Maybe we just are not good enough after all.
Maybe we don't have what it takes to get the girl we desire.
That is a rejection many men cannot handle.
And without realizing it, he has just given her the power to validate (and invalidate) who he is as a man.
---
This was the second article of the four-part "Men's Guide to Meeting Women".  Continue to the third article: The Illusion of Physical Beauty.