It's an eternal question:
You're in conversation with a great woman you've recently met.
Everything seems to be going great, when suddenly . . . you run out of things to say.
She says nothing.  You say nothing.
Silence.
You smile briefly and look away.
Maybe take a quick glance at your phone?  (Nope, no new messages.)
Oh man, this is awkward… you think.  Now what?
You chuckle nervously while searching, desperately, for something clever to say: What might you have in common? What smalltalk can you come up with? What interesting things can you tell her about yourself? Quick!
But your mind draws a blank. The more you think, the more you blank. The situation gets very awkward, very fast.
The silence may only last 10 seconds, but it seems like the longest 10 seconds you've ever experienced.
How do we avoid these awkward moments of silence?
To prevent awkwardness from creeping into the conversation, we try to think of all sorts of things to say to fill the gaps of silence.  We try to come up with interesting topics in the moment, maybe we prepare ahead of time for some things to talk about.
I've got to be funny, engaging, and quick-witted, we think to ourselves.  After all, women love a good sense of humor, don't they?
Yet in all of our efforts to be entertaining, interesting, and charming to the woman sitting across from us, we forget something essential:  Sometimes the best parts of a conversation are the moments of silence in between the action, when nothing is said.
There is uncertainty in silence.  It makes our minds race, anxiously wondering what she's thinking.  Silence disorients and confuses us the moment we realize that we have no control over the situation.  Too often, in order to avoid any break in the conversation, we rush to fill that silence with whatever words we can come up with.

In Silence there is eloquence.
Stop weaving, and see how the pattern improves. Jalaluddin Rumi
In our nervous attempts to fill that space with interesting words and ideas, those silent moments can suddenly become quite awkward.
What makes a good conversation?
Let's take a look at what exactly makes up a "conversation".  What are the characteristics of a conversation?
By way of analogy, let's take a simple drinking cup: what is it that makes a cup, well, a "cup"?
We could say that the cup is made out of porcelain, or glass, or some material. It's hard and smooth, has a round shape, we hold it and put it to our lips.  So we know what a cup looks like and feels like–but that's not quite the full picture.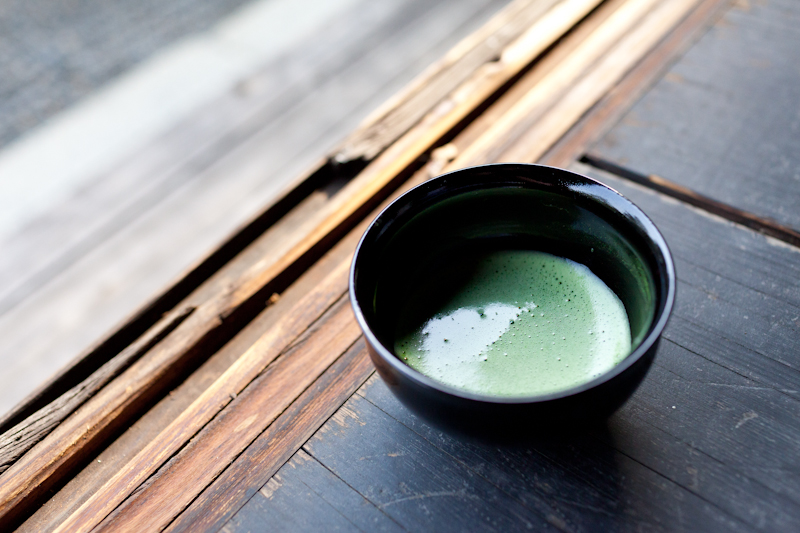 There are other qualities of the cup–intangible qualities–that are just as important as the "stuff" we can see and touch that make the cup what it is.
We could say that the cup is "useful" because it is shaped to hold a liquid for us to drink from.  The utility of the cup to contain that drink is just as important as the hard material that makes up the cup itself.
However, the cup might have a hole or it might be cracked, so that it loses its utility and can no longer hold water.  But it is still a cup. Now it is simply a cup that cannot hold water.
Now let's take this one step further, because the purpose of this analysis to gain a more complete picture of our cup beyond its apparent shape and properties.
To get a full picture of what something "is", we also have to acknowledge what it "is not".
As we've discussed, our cup is defined by its substance, its shape, and also by its utility in containing something for us to drink from.
The cup is also defined by what is not the cup.  There is space in the cup, and around the cup, that is not part of the cup itself–"non-stuff"–yet this space it what gives the cup its distinct shape. The space that is not the cup allows it to hold water.
Can we know the form of a cup if we don't also acknowledge the empty space that defines that form? If a cup has no empty space in which to hold water, can it still be a cup?
To get a full picture of what the cup truly is, we have to see that the "non-stuff" is just as much a part of the cup as the "stuff" itself.  The emptiness of the cup is just as important as the form of the cup.  If not for the emptiness there would be no shape, and there would be no function.
Finding meaning in the emptiness of what exists.
Let's now bring this back into our topic: conversation skills.
When we acknowledge what is "not", we have a greater understanding of and appreciation for what "is".
A sentence that we speak is just as much about the sounds that come out of our mouths as the space in between those sounds.  Without the empty space between the words, it's just meaningless noise.  By effectively using the space between the sounds, we can bring a sentence to life.  The space and silence between the words has the power to communicate what the sound and the meaning of words alone can never express.
So it is that a conversation between two people is an exchange of ideas, thoughts, and emotions with each other–just the way the cup is a container for us to drink from.  And just like the stuff and non-stuff together make the cup possible, a conversation develops substance in what we convey while speaking, and also in what we convey while not speaking.  A truly great conversation comes about when we embrace those silent moments.
While the things we choose to say shape and give meaning to our conversations, there is also meaning in the moments during which we don't speak:
Our ability to enjoy a moment of silence can say more than any words we can find to fill that silence.
Now let's turn those "awkward silences" into "enjoyable silences."
Silences are only awkward because we make them awkward.
Remember that whether we speak or not, we re always communicating what we believe about ourselves and the world.  When we search our minds, think hard, and grasp for "stuff" in order to fill an awkward moment of silence, that very act communicates something about us.  When we have the idea of awkwardness is in our minds, what we communicate is awkwardness.
Awkward moments of silence do not simply happen on their own.  It is our own thoughts that transform what was previously simply a "moment of silence" into an "awkward moment of silence."
Now you may say that, even if you hadn't felt awkward in the situation, she can still think the silence is awkward, and that's what matters.
Allow others to feel the way they feel.  She may feel awkward because of how you're feeling, or because of the situation, but she doesn't feel awkward because of who you are as a person.
When you step into and embrace the silence instead of trying to avoid it, she will begin to loosen up and do the same.  Yet when you see the moment that you've created as being immediately and inescapably awkward, caught like a deer in headlights, that will be true for you as well.
What you believe about your situation dictates the reality of that situation.   It doesn't matter if you are speaking or silent.
As men, we place so much importance on what we say to communicate our knowledge and our achievements: "Did I say the right things?  Was I interesting?  Funny?  Did I show confidence?"
Just as we judge the cup only by what we see and feel, we tend to judge our conversations only for the things we say–but we ignore the moments in which we don't say anything.  We forget about emotions, we forget about enjoyment, and we don't pause to embrace all that is communicated when no words are spoken.
So the next time you find yourself stuck in a pocket of silence while getting to know someone you've just met, and you don't know what to do, bring your mind to this:
Don't try to think of any more things to say.  Enjoy the fact that nothing is being said.
Don't look away.  Don't look at your phone. Look at her.
If you're enjoying her company, show it in your eyes and in your face, not only with your words.
If your mind wanders and you become uncertain, always find comfort in this:
Sometimes the best parts of a conversation are the moments of silence in between the action, when nothing is said.
There is no conversational skill to learn. There is nothing to practice.
Understand the silences, and they will cease to be awkward silences. Embrace the silences, and they will become confident silences.
And approaching the world in that way will automatically make you more attractive to women…