Tired of all the same "dating advice" for men?
As we look to the outside world to better understand and improve our relationships with women, we are likely to find the following:
Pickup techniques on how to collect phone numbers or get some Friday night sex
Conventional self-help advice vaguely telling you to "just be yourself"

While it is true that "being ourselves" makes us more attractive to women—in fact, it's the only thing that makes us attractive to women—we are never explained what that really means or how to do it.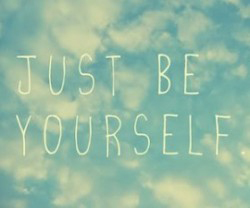 How do we learn to "just be ourselves"?
How do we bring out our most attractive selves?
These questions are rarely answered…
Instead, it's easier to sell us a method or a system that promises some result: a phone number, a one-night stand, maybe a girlfriend.  This is why the world of "dating advice" dishes out instructions on how to play games, how to fake your own self-confidence, and piles of cliché lists with titles like, 10 Things to Talk About on a Date.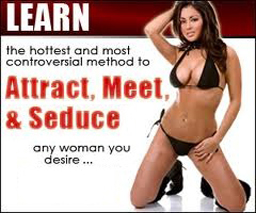 Of course none of these things bring us any real or lasting satisfaction…
Some men want more dates.  Others want more sex, or more female connection.  And still others seek that one amazing woman to love and feel proud to have by their sides.  You may desire all of these things.
Whatever our goals, we are in constant pursuit of some sense of accomplishment and fulfillment in our relationship lives.
The reality is that meeting and dating a lot of women may help us feel less lonely, but it doesn't actually make us any less alone.
That is why in the end, we remain unsatisfied. We feel like we're just not experiencing our true potential of fun and excitement in our interactions with women.
Deep down inside, something is missing…
There Is a Better Way. There Is a Higher Way.
What we want is true inner confidence.
Confidence that inspires.  Confidence that shines beyond any petty games or rules.  Confidence that brings effortless fun and excitement to our social interactions–instead of constantly struggling to find the right thing to say or anxiously wondering if we're making a good impression.
No matter your goals, the answers all flow from the same source:
Honesty with who you are and what you desire, and the courage to express yourself more fully and openly than ever before.
Most of us have had hook-ups and girlfriends here and there… but how often did it seem like you just got lucky?  Like you were just in the right place at the right time, and not truly in control of your love life?
It's not enough to be in the right place at the right time.  Once you become the right person, all the right times start falling into place naturally.
This is the reason–this is the key–why some men are able to connect with women everywhere they go, while others struggle for just one mediocre date.
There is no secret to these men at all.
They have made the conscious decision to become the right person.  They have made the conscious decision to create their own lives: to find overwhelming enjoyment in life that draws in and inspires those around them.
We create our lives exactly the way we believe ourselves to be.  
What do you believe about yourself?  The choice is yours…
About Shogo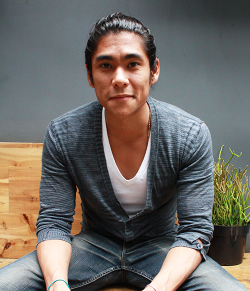 Shogo Garcia is a coach, writer, and public speaker who guides men toward developing their most naturally attractive personalities through personal awareness and confident self-expression. Shogo's mission is to open the channels of honest communication between the sexes, and his unique insights have helped clients around the world find true fulfillment in their abilities to interact and communicate with women.
"The key to an attractive personality begins with appreciating the picture we created for ourselves," Shogo explains of his approach. "We present ourselves exactly the way we feel about our own lives. If we are not free to express ourselves openly and honestly, it's because somewhere along the path we've learned to be that way. When we direct ourselves to engage more fully with the world around us and to act directly from the heart without fear of judgment, every moment we live becomes more inspired and more enjoyable.  This is when we are at our most attractive. In fact, I believe it's the only thing that women find attractive."
A former New York City bartender and lawyer educated in one of America's leading law schools, Shogo truly understands the social pressures faced by today's busy professionals. His powerful "immersion-style" coaching work helps his clients create fun, successful, and inspired dating lives aside a busy work schedule, and learn to feel at ease whether at a bustling nightclub, the weekend market, or in a strictly professional setting.
Shogo's coaching and speaking engagements have led him to work with clients across North America, Europe, the Middle East, and Asia: "Often the men I work with are surprised to find that when it comes to the fears, anxieties, and self-doubts they experience with women, all of our heads are actually quite similar," says Shogo. "The big difference is the relationship that we choose to have with the things that affect us. That difference is exactly what I help them discover."
Find out more about Shogo's personal services or contact him directly.
What People Are Saying…
[I] am now with the most incredible girl who cares and loves me so much. She's sexy, smart, great sense of humour and very fun to be with. We both can't wait to see what happens next ... If any guys are reading this and chasing after the girl, NOT dating a great girl or NOT in a relationship, seriously talk to Shogo.

Daniel M., Birmingham, UK

I always worried with women because I thought other men were saying something special to them. Shogo taught me you don't have to say anything special to communicate with women. I have learned to speak to the true beauty inside that does not need special words.

Jad I., Beirut, Lebanon

After our sessions, I was able to have my first relationship. I never knew how great it can be to connect with someone on that level. I would have never started that initial conversation in the elevator if I hadn't gotten your advice. I wanted to take the time to say thank you, because our sessions really helped me. And not just with getting my girlfriend, but just growing as a man.

Jason S., Ann Arbor, USA

I've read A LOT of pickup and dating advice in my time, and the things we've been talking about are on a whole 'nother level… I call it 'The Tao of Shogo.' Thank you my friend, for showing me the way.


Desmond M., Toronto, Canada

Thank you Shogo for helping me change my life forever!!!!! I've never appreciated someone I've never met so much before, except for the inventor of yoga pants.


John W., Chicago, USA

Seriously from the bottom of my heart. These are all the words I can say: Thank you. You have no idea what you have done to my life... I learnt so much and not only about women but life overall.  It's hard to put into words but I think you know what I'm talking about. I'm Fucking Alive!!!

I love you man!
Harri V., Helsinki, Finland