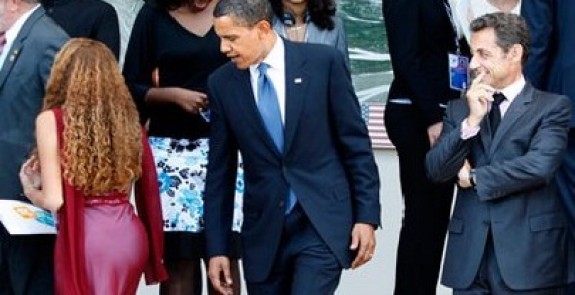 On my flight from Beirut to London yesterday, I had a great conversation with a group of fun, intelligent, and attractive girls (just the kind any guy would want to meet) who were returning home to London after getting down with the Beirut nightlife at a bachelorette party.
Now these girls were very confident, outgoing, and full of energy.  To give you an idea, one of the bachelorette's tasks was to approach three guys and bite them on the nipples.  She ended up biting ten guys' nipples that night.
During our conversation, one of the girls, a successful doctor, told me with total confidence, "When I go out at night, I know I could get the hottest guy in the place if I really wanted to."
That sounded a bit cocky and immature at first.  But after talking to her for while and getting a feel for her personality, it became clear to me that she actually had a very powerful mindset.  So powerful that many men would cower away in fear of not knowing how to handle this woman.  It's because they can't relate to the way she sees herself.
There's something to very important to learn from what she said, and the way that she perceives herself to be: When I go out at night, I know I could get the hottest guy in the place if I really wanted to.
In fact, that's an amazing mindset for a man to have who is single and looking to meet new women.
Why?
Because it allows you to be the selector. 
What does it mean to be the "selector"?
There's a HUGE difference between the way men and women think when they're out at night or when they're on a date with a new person.  It's the different mindset that men and women have about sex.
Here's a basic assumption that many of us have about the average guy:
"Every man would have sex with any woman if she allowed him the opportunity."
What do you think of that assumption?
Now I'm not saying that you personally fall into that category.  But the fact is that it's an assumption that is actually true for the way many men think.
Many single men go out to bars at night thinking to themselves, Yes, if there were no strings attached, I would have sex with nearly any woman in here.
Or a guy goes on a date and thinks to himself, I would definitely sleep with her tonight if she allowed me.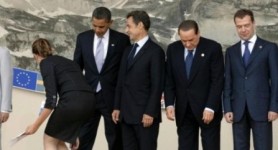 As a consequence, he allows the sex to be the goal in his socializing.  Simply the act of sex, and it doesn't really matter with whom.  And if he doesn't get it that night, he gets upset, he pouts his way home, and he sees himself as a failure.
The typical male mindset around sex is something that too many men allow to absolutely ruin their entire night.
A lot of women, on the other hand, will walk around with the assumption, Most guys here would have sex with me if I gave him the green light, or, This guy sitting across from me would definitely go home with me if I let him.
And she thinks this for good reason.  It's not because she's full of herself.   She thinks this because it's true.  
The reality is that there are thousands of men out there right now who would love to date her, who would love to have sex with her, be in a relationship with her, and everything else.
So you could join the ranks and just be "another guy".  Another guy who really wants to have some sex.  A guy who hangs around, hoping that with enough jokes, and drinks, and dates, and convincing her how great he is, maybe she'll say yes…
Here's the story: She smells his desperation and she is not interested.
The men who feel powerless in this area of their lives–like they have absolutely no control over who they date–it's because they've given their power away by showing up and hoping that they get picked by a woman.
It's easy to give in to the belief that in today's world of dating and relationships women have all the power, but this is simply not true. These men have put themselves in the position of being the selected.
Change the way you think about yourself.
The solution is to change the way you think about sex, and consider the female point of view.  Consider the strong mindset of the women that you're attracted to.  She sees most men as desperate to sleep with her, because most men are desperate to sleep with her.
Instead, become the selector.
The selectors, the men who attract women into their lives naturally, have taken the time to think about what qualities turn them on in a woman.  They look at what they desire and what they crave in a woman, and they are not willing to sleep with just anyone.
Don't give your power away by thinking that you would have sex with all these random women if they let you, or if no strings were attached, or if nobody found out.  The guy who thinks that way is just horny. He doesn't know who these women are, and he hasn't taken the time to consider what he truly craves and desires in a woman.  She is not interested in being your fuckdoll.
Deep down inside, do you really just want to have sex with a bunch of women?  Or do you want to have amazing sex with a smoking hot woman who you feel incredible being around?
Don't you really want to be the selector and not always the selected?  As long as you continue to see yourself as a walking penis who would put himself inside of any woman at the drop of a hat, you will always remain the selected.  If you want to be the selector, if you want to choose the girl you end up with instead of always settling for who chooses you, it's up to you to put yourself into that position.
You have to live your life as the selector.
Set standards for yourself.  Explore what kind of a woman actually turns you on, mentally, physically, and how she makes you feel–and go after that.  Every woman has breasts and a vagina.
Truly believe that when you're going out to meet new people, or when you're on a date with a new woman, what you are looking for is a woman who will really blow your mind—along with everything else…